Counterbalance Forklift Training
BB Training Services provides Counterbalance Operator and Instructor training at our training centre in Airdrie, we can also provide on site training across Scotland.
If you are new to operating a forklift truck we recommend you begin here.
Forklift trucks are very heavy for their size weighing far more than a car. With either solid or very hard tyres, you will have to be wearing boots with steel toecaps to be anywhere near one.
Counterbalance forklift's have a large weight built into the rear of the truck. This will not guarantee the truck can never be tipped over, but if operated as designed our training will guide you on how to drive safely.
Forklift trucks come in varying sizes from 1.5 tonnes up wards to monster trucks which can lift up to 40 tonnes.
The Counterbalance forklift we use for training is a category B1 Jungheinrich EFG15. It has a rated capacity of 1500kg and being 3 wheeled it is the easiest truck to operate which makes it ideal to learn to drive. Our British standard racking system and pallets are used in warehousing throughout the UK so you will gain the knowledge and confidence to stack or de-stack with ease.
We also have a bespoke vehicle trailer to learn the principles of lorry loading and un-loading.
Legislation
Operator safety video(s)
Pre Use Checks – Record Keeping and Reporting
Introduction to the counterbalance forklift and controls
Starting / Stopping
Observational Techniques
One more
Basic Steering & Steering in Confined Spaces
Approaching a load to pick up & place in a marked area
Bulk Stacking
Loading & Unloading a Vehicle
Place & Retrieve a Load from an Industrial Racking System (All Heights)
Re-Fuel / Re-Charge / LPG Changing Bottles
Theory Test
Pre Use Inspection Test
Practical Test of Operating Skills
Certificate and ID Card on Completion of Training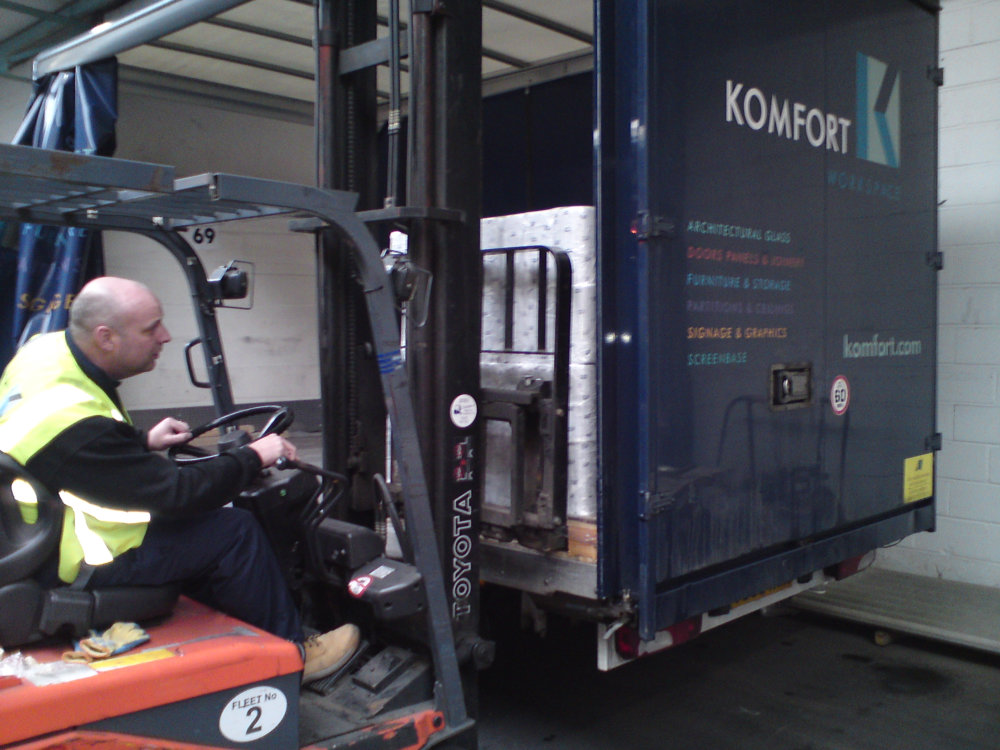 Upon successful completion of the course, trainees are awarded an RTITB or ITSSAR Certificate of Basic Training to operate a counterbalance forklift truck.
Trainees will also be provided with an ID card and entered onto the national database for counterbalance forklift operators.
Forklift Training Courses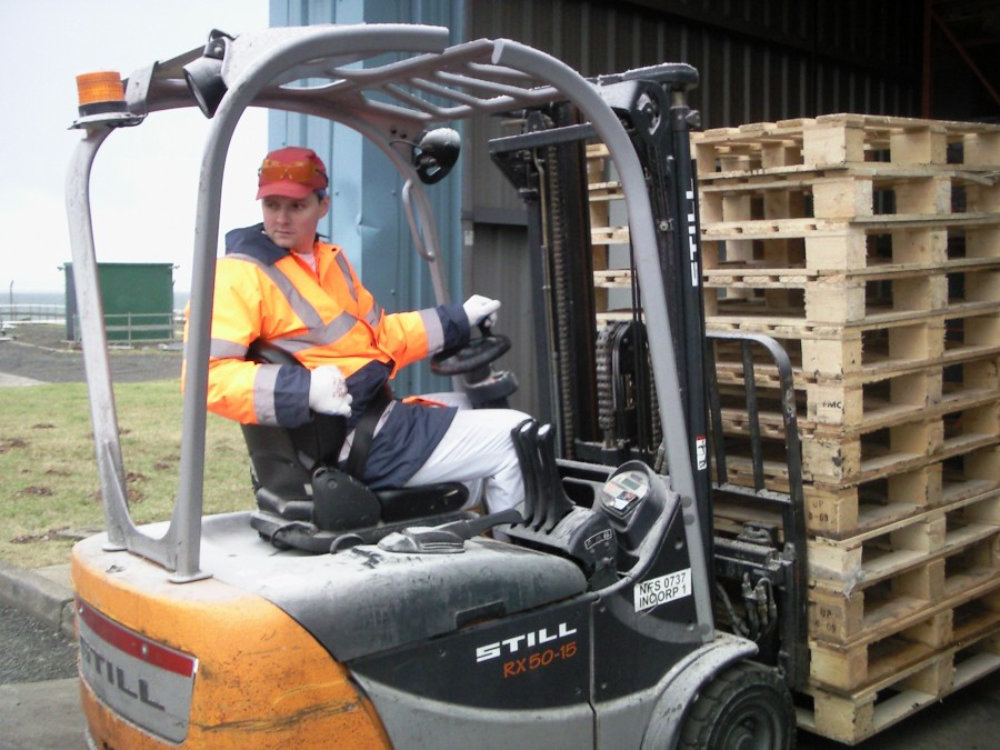 The forklift training is carried out to a standard accredited by: RTITB (Road Transport Industry Training Board) or ITSSAR (Independent Training Standards Scheme and Register) in line with the HSE guidelines as published in L117 (Approved Code of Practice for Rider Operated Lift Truck Operator Training).
"One day I noticed that one of the trainees, who was unemployed, was struggling to read and over lunch it came to light that he did not have a CV and he had lost his confidence. In spare moments during the course I helped him put together a resume and armed with his course pass he went on to get a job as a forklift truck driver. 5-years on he is still driving a forklift truck."
Harry Lenox
Senior Trainer